BOLD FORMULATIONS
Our approach to product formulation lies at the intersection of science and nature, aimed at enhancing your skin health while maintaining environmental integrity.
We meticulously choose every ingredient for its specific skin function, formula stabilization and preservation, and environmental footprint. Our products blend scientifically proven actives, innovative botanical extracts, and organic and upcycled plant oils, with a growing emphasis on sourcing local, Canadian-grown ingredients.
We are proudly plant-based, clinically active & and sustainably conscious.
INGREDIENTS
Discover the ingredients that power our formulations.
ALOE VERA
Regarded as the "plant of immortality" by the Egyptians, aloe vera has been prized for centuries for its soothing and healing properties. Aloe vera leaf gel contains over 75 active ingredients and has been found to have moisturizing, antimicrobial, anti-inflammatory and collagen-stimulating properties. Most of its functionality is believed to result from the synergistic action of various polysaccharides and phytosterols, which attract water and form a protective barrier over the skin to moisturize, reduce flakiness and restore suppleness to the skin.
Antibacterial Complex
A blend of antibacterial plant extracts of sage, yarrow, horsetail, lavender and nettle that helps reduce the presence of acne and blemishes.
Ascorbyl Tetraisopalmitate
An oil-soluble, active form of vitamin C, a powerful antioxidant that helps promote collagen formation, reduce the appearance of fine lines, and brighten the skin.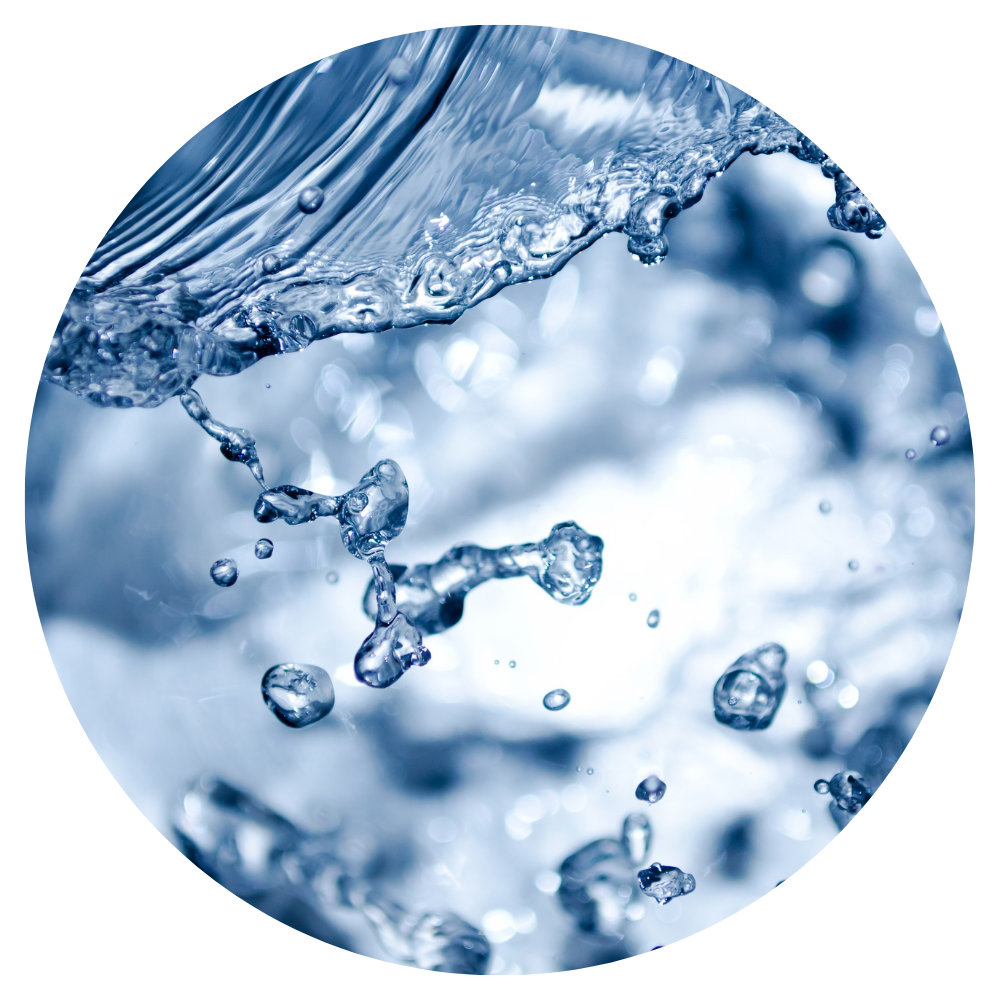 Aqua
Humble distilled H2O is essential for skin hydration. When combined with humectants such as hyaluronic acid and glycerin, water stays on the skin, to help soften and plump.
Bakuchiol
A compound extracted and isolated from the babchi plant has been shown to have similar effects to retinol, but without causing irritation and dryness. It stimulates collagen production and improves the texture of your skin.
Blackberry Seed Oil
A medium-weight oil packed with antioxidants to help soften, moisturize and protect the skin from free radicals. and photo ageing. Extremely stable, with a shelf life of up to 3 years.
Black Cumin Seed Oil
Antibacterial, anti-inflammatory and anti-ageing. Black cumin seed oil helps treat current breakouts and prevents new ones from forming whilst moisturizing and nourishing the skin.
Blueberry Seed Oil
An upcycled oil rich in carotenoids is shown to effectively absorb blue light (emitted from the sun as well as from your devices - laptop, cell phone, iPad) and protect the skin from free radical damage. It can also help increase the penetration of other ingredients in cosmetic formulas.
Bulbine
In the same family as aloe vera, bulbine leaf juice has a soothing, calming effect when applied topically. It also enhances skin hydration, by improving moisture retention through stimulation of specific protein receptors in the skin responsible for water transport.
Caprylic/Capric Triglyceride
Fast-absorbing and moisturizing oil derived from coconut oil. But don't worry about pore clogging, this oil has been transformed from coconut oil to be light-weight, easily absorbed and non-comedogenic.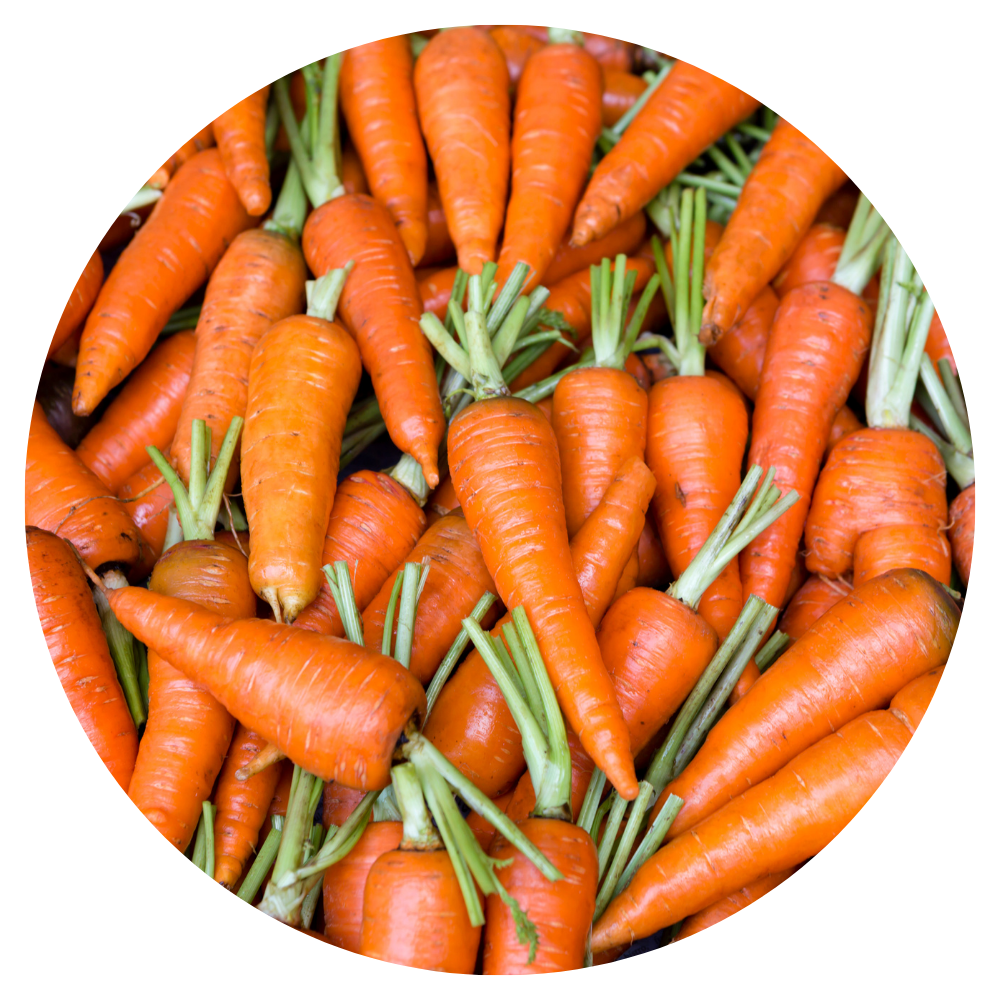 Carrot Seed Oil
A rejuvenating plant oil naturally rich in vitamin A that helps moisturize and protect the skin. Carrots are rich in carotenes, tocopherols, antioxidants, minerals and vitamins E and K. Suitable for all skin types.
Caviar Lime
Provides gentle exfoliation of the skin due to the naturally occurring alpha-hydroxy acids (AHAs) found in caviar lime (Microcitrus Australasica) fruit, which is native to Australia. Caviar Lime extract helps brighten the skin, minimize the appearance of pores and leave the skin feeling soft and renewed. Caviar lime's mechanism of action is unique in that it promotes the skin's own natural exfoliating process; caviar lime penetrates keratinocytes (the most common cell found on the outermost layer of skin) and causes calcium ions to flow in the keratinocytes, kickstarting the skin's natural exfoliation process. In other words, caviar lime works in harmony with the skin's own natural mechanisms, providing a subtle yet highly effective approach to exfoliation.
Ceramide NP
Helps reinforce the skin's natural lipid barrier and increases hydration. One of the most abundant ceramides found naturally occurring in the skin, and essential to a healthy, functioning skin barrier.
Cetyl Alcohol
A plant-derived fatty alcohol not to be confused with ethanol (regular alcohol), which can be drying and irritating on the skin. Cetyl alcohol is a waxy substance that allows products to spread with ease. It also functions as an emollient (a skin-conditioning agent) and an emulsion stabilizer in cosmetic formulas.
Clary Sage
Helps balance sebum production in all skin types, ensuring that skin is neither too dry nor excessively oily. This precious, naturally fragrant essential oil is highly calming for both the skin and the mind.
Cloudberry Seed Oil
Rich in omega-3 and omega-6 fatty acids to help strengthen the skin barrier, retain moisture and minimize the appearance of fine lines and wrinkles. A high concentration of vitamin E helps soften and protect skin.
Coco-caprylate/caprate
A lightweight ester derived from coconut oil that gives a silky texture to formulations, improves spreadability and softens the skin
Coco + Decyl Glucoside
A sugar — and coconut—derived natural surfactant ideal for use in gentle cleansing formulas for sensitive skin. It helps remove water-based impurities and effectively cleanses the skin without over-drying while leaving the epidermis cleansed and balanced.
Cranberry Fruit Extract + Oil
An anti-ageing, soothing plant extract. Rich in antioxidant and anti-inflammatory compounds. Antioxidant rich plant oil helps moisturize and protect the skin.The perfect ratio of omega 3,6 & 9 fatty acids helps moisturize and soften skin. Made from cold-pressed seeds sourced locally that are waste products from the Canadian juicing industry.
Cucumber Seed Oil
A calming and soothing plant oil that also boasts anti-ageing properties.
Devils'Claw
The roots of this wild-crafted Namib desert plant contain powerful phytochemicals to help calm irritated skin and reduce redness.
Subheading
Heading
Use this text to share information about your brand with your customers. Describe a product, share announcements, or welcome customers to your store.