My Process
"With respect to science, I sidestep popular ingredient trends, only staying true to unique botanicals that are clinically proven to work. I have a BSc in Biochemistry and an MSc in Food Science with experience formulating skincare and suncare. 
My career journey has shown that great results don't happen with one breakthrough ingredient, but rather, a synergy of botanicals and actives based on rigorous testing and up-close quality inspection. Although this reality may not sound as chic or luxurious, my priority is creating products that work. To name a few of my favourite botanical ingredients: Ximenia, Devil's Claw, Bulbine, CaviarLime, Bakuchiol, Kakadu Plum, and Lupine (vegan collagen). These are research-backed actives at scientifically-proven concentrations (not at 1% or less for marketing purposes)—among some of the ones we use, salicylic acid, ascorbyl tetraisopalmitate, ceramide Np. 
All our formulas are 100% proprietary—no private label! This designation means we invest all of our resources into our own product development, letting us control every stage of formulation. Ultimately, we don't believe in secrets or shortcuts. We believe in integrity, origins and the power of science. Period."
- Raquela, Founder & Formulator
Phyto-Active Formulas
Blending the chemistry of product development with the panache of French-Canadian savoir-faire, Étymologie brings you a fusion of innovative botanicals and clinically proven active ingredients, to create reparative formulas that yield transformative results.
Étymologie carefully selects each ingredient based on its efficacy on the skin, environmental impact and ethical sourcing. This sublime combination of precise chemistry and earth-fresh ingredients creates solutions that truly speak to the biological needs of our skin.
Sustainable practices
We strive for eco-first practices on all fronts while considering the entire life cycle of our products. We use upcycled & sustainably sourced ingredients: Cranberry seed oil from QC, Ximenia oil from Namibia, Moringa Oil from South Africa, and Squalane derived from sugar cane. From 100% biodegradable formulas, FSC Certified boxes, and recyclable Miron glass packaging (ethically sourced from the Netherlands), we are committed to being stewards of our land.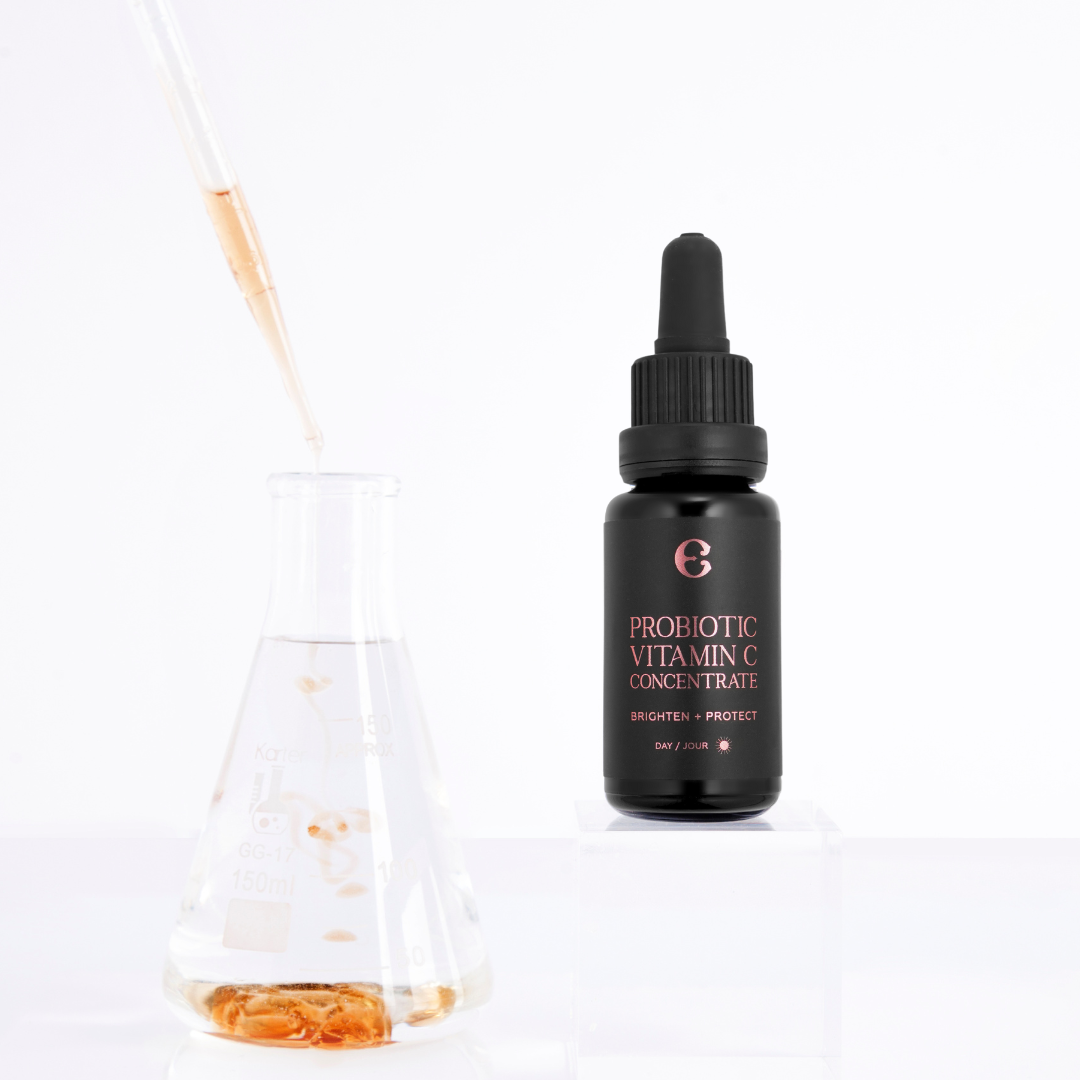 Trust In Traceability
We source ingredients from the lush green haven of Canada's landscape, handpicking each gem to formulate locally in Montreal and manufacture in Canada. Just like the Étymologie of a word, we can trace each ingredient in our products back to the fields and laboratories that helped create them.
Socially-Sound Skincare
Building a conscious community means everything to us! That's why we obtain botanicals from ethical suppliers that adhere to responsible agricultural practices while helping to support the local economy. Meanwhile, we also believe in building a female-empowered business, whereby we give back to Artistri Sud to provide entrepreneurship training to women in developing countries, specifically in South America.